Sponsors
READ MORE

Since 1989, The Briar Group has been bringing innovative, quality restaurants to Boston. From our extensive collection of cozy Irish pubs to our casual chic restaurant concepts and entertainment destinations – we're your premier destination for a diverse range of dining and nightlife experiences.  

Read more about Briar Group here.
VIEW WEBSITE
READ MORE

Harpoon was started in 1986 by Dan Kenary, Rich Doyle, and George Ligeti. They were three friends who loved beer and loved drinking beer together but found the beer choices at the time to be limited. Traveling through Europe and experiencing the rich traditions of European brewing and beer drinking enhanced their love of beer and opened their eyes to the rich beer culture they wanted back home. They decided to build a brewery so that they could brew the beers that they wanted to drink, and invite their friends to the brewery to drink it with them.

In June of 1987 a warehouse space on the Boston waterfront was transformed into a brewery and the first Harpoon Ale was brewed. Fresh, local craft beer began making its way out to Boston beer drinkers.  It was hard to imagine that craft brewing would become what it has today.

Though many things have changed since the early days of Harpoon, much has stayed the same. We still love brewing beer and enjoying it with friends. One thing that has changed: in August 2014 Harpoon became an employee owned company!  Read more about Harpoon Brewery here.
VIEW WEBSITE
READ MORE

Our company provides the world's best Nutritional and Lifestyle products designed by the product experts @ Ruck Science to help rugby players perform, recover and live better.

Our business is setup to support the grassroots development of rugby by providing rugby clubs with a no-obligation way to generate revenue.
VIEW WEBSITE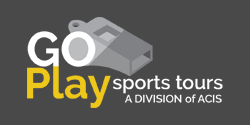 READ MORE

Since 1978 ACIS, the American Council for International Studies, has been a leader in quality travel for middle and high school students and their teachers. We believe in the power of travel to open students' eyes and change their lives—and every detail of our tours is carefully crafted to help make it happen. This is replicated through our sports division, where we believe coaches, players and parents alike want the best possible experience, on an exceptional program. 

Read more about GoPlay Tours here.
VIEW WEBSITE
VIEW WEBSITE
READ MORE

Booshie was founded by Chris Babiash, the former president of Rugby Athletic and a long-term supporter of the club. The club's agreement includes an online store available year-round, inventory management, shipping anywhere, and access to graphic design resources.
VIEW WEBSITE
---
Want to become a sponsor?
Charles River is always looking to develop partnerships with local businesses. As one of the oldest clubs in Boston, we have an extensive network of players, former players, and fans. The current rosters for our Men's and Women's team total to 60+ players. Our Old Boys and Girls network of over 500 members takes an active role in supporting the club by attending our home games, fundraisers, and events.
Partnering with Charles River will allow you to promote your business to a diverse, active, and growing market. Rugby is the fastest growing collegiate sport in the United States. Participation in the northeast is growing 25% annually. As the sport continues to grow in New England, so too will your exposure.
Charles River continues to be a well respected and noteworthy club in the Boston Area and would be an excellent ambassador for your business. Please contact us by emailing president@nullcharlesriverrugby.com. We look forward to working with you in the future.